A Simple Way to Get More Business
List your business in 4 easy steps More customers for your business
250,000+
leads sent each year
21,000+
businesses listed
Pro reporting
straight to your inbox
Testimonials from business owners

Featured Listing: Silver
Category: Party Entertainment
Location: Cape Town City (Western Cape)
Felix Spies says:
I was exposed to the ActiveActivities website while browsing for possible marketing platform for my new business. I decided to list my business under the free option. The website made the listing easy and hassle free and I immediately gained a sense of confidence in the website.

After a few weeks, I had received several inquiries based on my listing. This led me to purchase a Silver package as I could clearly see that this platform will increase my business.

I am completely satisfied with the service that I have received and will gladly recommend this service to any business, big or small. I look forward to my time with ActiveActivities and their assistance in making my business grow.

Category: Piano Classes & Lessons
Location: Durban City (KwaZulu-Natal)
Manishka Bhogal says:
I am extremely happy with the large number of leads my business has received through ActiveActivities.

I can say without a doubt that it has brought in more inquiries than any other platform (and I have tried many over the years). I initially signed up for a free listing in 2016 while establishing my business in Johannesburg, and after receiving a few leads each week, decided to try the Silver Package in the hope that this would increase my exposure.

The upgrade was well worthwhile as the number of leads increased by at least 5x (I remember receiving six inquiries in a single day – all through ActiveActivities!)

I will definitely continue to list my business on ActiveActivities and I look forward to many new leads in the future.

Category: Sewing Teachers
Location: Isandovale (Gauteng)
Shelly Jeronimo says:
I love what you do for my little sewing school. I have had so many leads and queries from you, I think you are wonderful! Thank you for your support.
Trusted by thousands of businesses
Cancel any time
No lock-in contract.
30 day guarante
Get your money back if not satisfied.
100% email confidentiality
We will not sell your email to third parties. Ever.
Operated by
The Digital Company.

Award winning Payment gateway.
A Paypal Inc. Company.
Learn more
.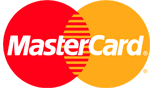 What is ActiveActivities?
Our vision is to create the largest listing of Kids Activities in South Africa. We have done this by researching and gathering contact information from both online and offline resources.
Can I get a discount for multiple locations?
Yes, we offer discounts for more than 3 business locations. Please contact us to find out further information.
Who is operating the ActiveActivities website?
The Digital Company Pty Ltd is the company behind ActiveActivities. TDC was founded in 2011 with the key objective of building an online platform to connect businesses with core target markets in niche categories, helping them manage utilisation and maximise revenues. We are based in Sydney (Australia). Check our website www.thedigitalcompany.com.au for more details about our company and the websites we operate.
If you wish to get in touch with us, please use our contact form.
What are the key benefits of a Featured Listing?
a. More leads to your business
b. Increased branding and exposure for your business on ActiveActivities
c. Higher ranking on our search result pages
d. Exposure for your business across multiple suburbs
e. No competitors and ads shown on your Business Listing
f. Show up as priority Listing on your competitors Business Listing
g. Add more content to your Business Listing
h. Link to your social media accounts from your Business Listing
i. More professional and richer Business Listing to improve click through rates
What guarantees do you offer?
No lock-in contract: No obligation, no contract when setting up a paid listing.
Money Back guarantee: Get a full refund within the first 30 days if you're not satisfied.
Cancel any time: You can stop your payment any time.
Easy sign up or upgrade process
Will my credit card details be protected?
Yes, we process our payments through Braintree, division of PayPal, Inc, one of the largest payment processing companies worldwide. Braintree is a PCI DSS compliant company, which means that we make sure our customers' payment card data is being kept safe throughout every transaction, and that you can have confidence that they're protected against data breaches.
Braintree is an online payments platform that makes it easy to make and accept payments via the Internet. Some of their clients are Uber, Airbnb, Apple and 99Designs and many more...
Can't find what you need?
If your business is unique in its size or specific needs, contact our friendly team to discuss customised solutions to meet your business objectives... whatever they may be. We have an expert team with many years of online marketing experience and we're here to help your business grow.
Contact our team