A Simple Way to Grow Your Business
List your business today Get new customers
GROW FASTER
with our marketplace
MORE LEADS
for your business
REACH MORE
of your target audience
GET AHEAD
of your competitors
BE PART OF
a growing community
250,000+
leads, contacts & clicks sent each year
1 million+
yearly visitors
21,000+
businesses listed
Why choose a Featured Listing?
MORE LEADS
than Free Listings*
HIGHER EXPOSURE
than Free Listings
MORE LOCATIONS
to expand your reach
FREE CREDIT
to spend on leads
LOW PRICE
with high returns
MAXIMUM FLEXIBILITY
change or cancel at any time

MONEY BACK GUARANTEE
if you are not satisfied
Testimonials from business owners

Featured Listing: Gold
Category: Karate Schools
Location: Polokwane City (Limpopo)
Henri Eksteen says:
I would like to state for the record I am most impressed with active activities for a number of valid reasons. They offer a unique and dynamic professional business platform not just to get your craft that you are involved in to explode all over the internet but many other awesome attributes to boost one's website aswell, increasing hits, regular visits by clients and possible prospects and so on. I am most happy with making this brilliant move and cancelling other advertising companies that I have used before stumbling across active activities.

Featured Listing: Silver
Category: Drama Classes & Lessons
Location: Fourways (Gauteng)
Corrine Engelbrecht says:
At the end of last year, I was looking for great ways to advertise my business, as the usual pamphlets and booklets thing wasn't working for me anymore. I found ActiveActivities by chance, and decided to list my business.

Since opening an account, I have received a lot more requests, and I have gained a few students, all from ActiveActivities. I often get phone calls out of the blue, asking about drama classes, and then find out they found me on ActiveActivities!

What I like about the site, is that people who use it, are already specifically looking for something, and you are not advertising to an uninterested audience. I'd definitely recommend it for any extra-mural business.

Category: Piano Classes & Lessons
Location: Durban City (KwaZulu-Natal)
Manishka Bhogal says:
I am extremely happy with the large number of leads my business has received through ActiveActivities.

I can say without a doubt that it has brought in more inquiries than any other platform (and I have tried many over the years). I initially signed up for a free listing in 2016 while establishing my business in Johannesburg, and after receiving a few leads each week, decided to try the Silver Package in the hope that this would increase my exposure.

The upgrade was well worthwhile as the number of leads increased by at least 5x (I remember receiving six inquiries in a single day – all through ActiveActivities!)

I will definitely continue to list my business on ActiveActivities and I look forward to many new leads in the future.
ADVANCED REPORTING
to your inbox
100% CONFIDENTIAL
we will never sell your information
PROFESSIONAL SUPPORT
for all your requests

Award winning Payment gateway.
A Paypal Inc. Company.
Learn more
.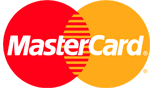 Can't find what you need?
If your business is unique in its size or specific needs, contact our friendly team to discuss customised solutions to meet your business objectives... whatever they may be. We have an expert team with many years of online marketing experience and we're here to help your business grow.
Contact our team